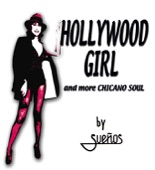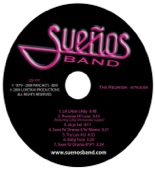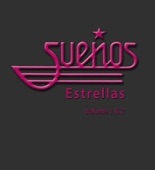 SUEÑOS performs Chicano Soul and Latin music in Spanish and English since being founded in 1979 in Sacramento, California.
The band is best known for their ballads "Baby, I Love You"
"Oh, Little Girl" and "Hollywood Girl" on vinyl catalogue.
In 2009, original members reunited to record "The Reunion"
EP, that featured "La Latin Lady" and "Promise Of Love".
Currently, they have recorded and released two new digital singles "Let's Celebrate" and "Celebremos" in 2017.
Limited Edition 7" Vinyl Record with sleeve
"CELEBREMOS" para tu cumpleanos